News
Reuters restructures
Sunday 7 April 2019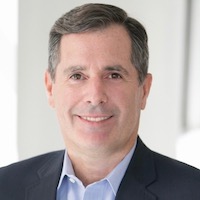 Reuters needs to do more in order to stay relevant in a disrupted media market that expects innovation, speed and digital transformation, the agency's new head told staff.
Launching a new leadership structure, Michael Friedenberg (photo) said that as Reuters begins to reset, modernise and grow its business, "we know that in order to succeed we must continue to stay committed to our core values of producing world-class journalism, upholding the Trust Principles and being customer focused in everything we do."
In February, Reuters set new goals in a programme of objectives and key results being rolled out throughout Thomson Reuters.
Friedenberg, who joined in December as president of Reuters news and media operations, said he had spent the past three months talking to clients and employees.
"Our customers give us high praise for being an incredible news organization. They see us as trustworthy, fast, reliable and global in our scope - all things that will continue to be key to our success," he wrote in an internal memorandum seen by The Baron.
"But we need to do more in order to stay relevant. Our environment is constantly changing and we operate within a disrupted media market that expects innovation, speed and digital transformation. Change is the one constant and so, too, Reuters must change."
The new structure will simplify the way Reuters operates, Friedenberg wrote.
Changes to the leadership team are designed to create "a more centralized, agile and customer-centric structure that will enable us to operate with greater speed and support stronger collaboration and coordination across Reuters."
The key changes are:
Sue Brooks becomes managing director, Reuters product and agency strategy. She will continue to lead news agency strategy and take on all aspects of commercial product and technology.
Simon Hutson becomes managing director, consumer and will oversee all consumer sales and strategy, in addition to broadcast solutions and Reuters Plus.
Anita Tobias remains global head of agency sales and will now report directly to Friedenberg.
A chief marketing officer will be hired to build a marketing organisation that will elevate the Reuters brand while driving revenue and enhancing customer value, and a global head of business development and strategy will be hired to help support, define, and deliver on Reuters future strategic direction.
As a result of the changes Daniel Mandell, chief revenue officer, will leave the company. Sara Birmingham, global head of human resources, is also leaving after 18 years with Thomson Reuters, seven of them working directly with the Reuters business.
Stephen Adler remains editor-in-chief reporting to Friedenberg. ■
SOURCE

Reuters