News
Reuters wins two Pulitzers, celebrations subdued
Tuesday 16 April 2019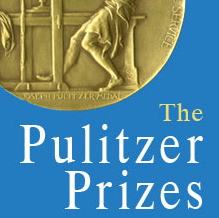 Reuters won two Pulitzer Prizes, but celebrations were subdued while two of the winners, reporters Wa Lone and Kyaw Soe Oo, remain imprisoned in Myanmar.
There was pride that Reuters had won two of the most prestigious prizes in American journalism for the second year in a row - for international reporting and breaking news photography - but dismay that the two reporters are still in prison for their award-winning work.
James Smith, CEO of Reuters owner Thomson Reuters, said the news agency "won't be truly celebrating until Wa Lone and Kyaw Soe Oo are free."
The two Myanmar reporters are serving seven-year sentences after being convicted of violating the country's Official Secrets Act. They were reporting on the massacre of 10 Rohingya Muslims by Buddhist villagers and Myanmar security forces when they were arrested in December 2017.
Reuters second Pulitzer was for photographs depicting Central American migrants seeking refuge in the United States.
Editor-in-chief Stephen Adler: "While it's gratifying to be recognized for the work, public attention should be focused more on the people about whom we report than on us: in this case, the Rohingya and the Central American migrants."
He added: "I'm thrilled that Wa Lone and Kyaw Soe Oo and their colleagues have been recognized for their extraordinary, courageous coverage, and our photojournalists for their moving pictures that show humanity defying huge obstacles. I remain deeply distressed, however, that our brave reporters Wa Lone and Kyaw Soe Oo are still behind bars."
International observers have criticised the reporters' arrest as an effort by authorities to block their report, Massacre in Myanmar, which was completed by colleagues Simon Lewis and Antoni Slodkowski and published in February 2018.
In the breaking news photography category, 11 Reuters photographers contributed pictures to On the Migrant Trail to America, a package of images showing asylum-seekers and other migrants from Central America at the US border.
One photo by Kim Kyung-Hoon showed migrants fleeing tear gas launched by US authorities into Mexico at the San Diego-Tijuana border. In the image a mother grabs her twin daughters by the arm, one in diapers and wearing rubber sandals, the other barefoot, as a teargas cannister emits its fumes.
In another image, an aerial photo, Mike Blake was the first to photograph the detention facility in Tornillo, Texas, where children walked in single file, like prisoners.
Goran Tomasevic captured an image in San Pedro Sula, Honduras, a city with one of the highest murder rates in the world, of a rooster scratching in the dirt next to the slain body of a Barrio 18 gang member. Tomasevic was a previous finalist for his pictures of the war in Syria.
Reuters has won seven Pulitzers since 2008. ■
SOURCE