News
Getting from 'good' to 'great'
Thursday 4 April 2019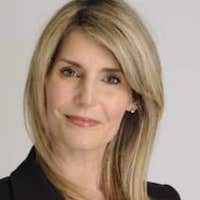 Thomson Reuters employees want more clarity around roles and responsibilities in the company, a staff survey has shown.
Some 66 per cent of employees completed an "organisational health index", launched last June with a shorter follow-up version in February. It supports a company-wide vision "to reinvent the way professionals work".
Respondents highlighted their colleagues, company values, the meaningful work they do, flexible work arrangements and the company's inclusive culture. The survey also revealed where improvements are needed.
"We saw drops in scores related to customer focus and how we capture external and competitive insights," Mary Alice Vuicic (photo), chief people officer, told staff. "This is core to our ability to deliver what customers need and stay ahead of our (traditional and emerging) competition. The leadership team has taken a clear call to action to embed customer and external insights into everything we do."
A strong customer experience needs a strong employee experience, she wrote.
"We heard loud and clear you want more clarity around roles and responsibilities in our new model. We need to put more energy towards cutting silos, driving cross-functional collaboration and creating clear accountability so everyone understands their role and how to navigate the organization. You also told us you want to understand how you can build your career in the new Thomson Reuters. Charting a path in a flatter organization where skills are changing rapidly requires a different approach. We are committed to helping you take the lead and build the career that is right for you.
"Overall, we are in a solid position and we have an opportunity to go from 'good' to 'great'. With our values as the foundation, we have launched new ways of working to empower each of us to drive new thinking and approaches. Your feedback is also informing improvements to the tools and technology you use every day - enabling better collaboration and less wasted time." ■
SOURCE