News
Bloomberg maintains market share lead over Thomson Reuters - report
Wednesday 27 March 2019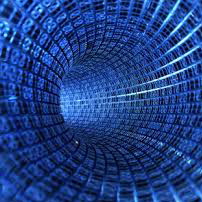 Total spending on financial market data, analysis and news rose seven per cent to a record $30.5 billion in 2018, according to business consultancy Burton-Taylor International.
It is the first time the figure has passed the $30 billion mark. Growth was the fastest since 2008.
"All three regions (Americas, EMEA, Asia) showed strong growth in 2018," said former Reuters executive Douglas Taylor, founder and managing director of Burton-Taylor. "The combination of meeting demanding regulatory requirements and utilizing the improving ability of Artificial Intelligence to digest and interpret data has fueled an insatiable appetite for financial market information."
Bloomberg maintained its top position in the industry, with 32.5 per cent market share, down from 33.2 percent in 2017. Its terminal count grew by more than 5,000 users, Burton-Taylor said.
Thomson Reuters' market share fell to 22 per cent from 22.5 per cent in 2017. ■
SOURCE