News
RPF members elect new Trustee
Monday 4 February 2019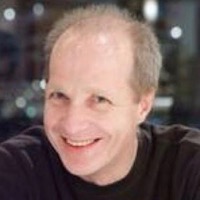 Reuters Pension Fund (RPF) members have elected Peter Marsden (photo), an information technology specialist, as a trustee.
In a ballot run by Electoral Reform Services, he won 795 votes. The only other candidate, Alexander Brown, most recently Instinet's head of cross time zone trading, won 560. The turnout was 21.58 per cent: 1,356 of 6,283 eligible members took part in the poll.
The vacancy arose when Maureen Laurie stood down in November after six years as a member-nominated trustee.
Marsden put himself forward for the post as he completed 33 years with Reuters, Thomson Reuters and in his last few weeks of employment, Refinitiv, where he was head of real-time product management. Following restructuring at Refinitiv, formerly the financial and risk business of Thomson Reuters, he is returning to the UK from New York. He had also worked in Britain, Singapore and Switzerland. ■
SOURCE