News
Obituary: Rudi Saks
Tuesday 22 January 2019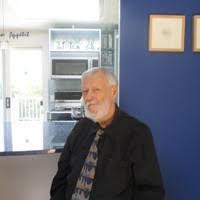 Rudi Saks (photo), who died eight days short of his 80th birthday, was a European refugee who became a Reuters financial news editor in North America and Europe.
Born in Ventspils, Latvia shortly before the outbreak of the Second World War, he arrived in the United States through New York's Ellis Island in 1947 as an eight-year-old refugee with his parents, sister and grandmother.
They had fled Latvia before its invasion by the Russian Army and waited in Germany for two years for their turn on a quota list to enter the United States.
His first job in journalism was with the North Attleboro Sun, and he also worked for United Press International before joining Reuters Economic Services in 1967. He was soon posted to Los Angeles as a financial reporter. On return to New York he rose to become financial news editor for the Americas before transferring to London to take up the same role for Europe, the Middle East and Africa. He later returned to New York where he news edited Reuters Financial Television.
Saks died at home in Westport, Connecticut on 15 January from complications of congestive heart failure. He would have been 80 tomorrow.
A funeral service will be held at 11:00 am on Thursday in the Huntington Congregational Church, 19 Church Street, Shelton, Connecticut.
In lieu of flowers, Saks' family requests donations to the Purple Heart Foundation. ■
SOURCE