News
Thomson Reuters closes upstate New York office
Friday 16 November 2018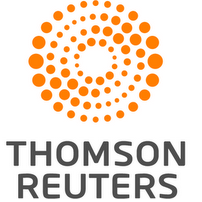 Thomson Reuters is closing its office in Rochester, New York with the loss of about 425 jobs.
The office supports an online public records search tool for law enforcement and Westlaw, used by lawyers and legal professionals.
"Thomson Reuters routinely looks at ways to run our global business operations more efficiently," the company said in a statement. "This disciplined approach sometimes includes reviews of our real estate portfolio to best balance our internal resources with the needs of our customers in a highly competitive environment."
The closure follows the sale of a majority stake in the company's financial and risk division to private equity investors led by Blackstone.
CEO James Smith said the deal presented "an opportunity to fundamentally reset the organization and to change the way we manage and measure the business," he said. "For example, we are reducing the number of management layers by one third and the number of real estate offices by one third. This will lead to a flatter organization designed for speed and greater productivity." ■