News
Refinitiv considering Tradeweb IPO - Craig
Monday 22 October 2018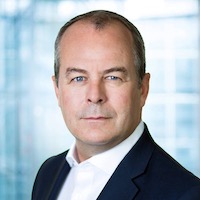 Refinitiv chief executive David Craig (photo) has given the clearest indication yet that a multi-billion-dollar initial public offering of its Tradeweb bond trading unit is under consideration.
The future of Tradeweb, which is majority owned by Refinitiv, the renamed Thomson Reuters financial and risk business, has been a topic of debate since private equity firm Blackstone took a 55 per cent stake on 1 October.
Craig told Financial News: "The IPO discussion is an option. We haven't committed to it but it certainly is an option. The governance of Tradeweb was designed seven years ago with banks who at the time [were] all very active in fixed income. It wouldn't be breaking any top secrets to say that they're not all as involved in fixed income as they used to be."
The remaining stake in Tradeweb is held by investment banks including Bank of America Merrill Lynch, Barclays, Citigroup, Credit Suisse, Deutsche Bank, Goldman Sachs, JPMorgan, Morgan Stanley, UBS and Royal Bank of Scotland.
Craig said banks that wished to sell "could realise their stakes".
He also suggested an outright sale of the business is less likely, saying Refinitiv likes having a majority stake in the trading platform. He said: "Look how well [Tradeweb] is doing. It's extraordinary. Only 30 per cent of fixed income is electronic so there's 70 per cent to go."
In March, Bloomberg reported Blackstone was considering a sale or a listing of Tradeweb worth more than $4 billion, citing people with knowledge of the matter.
The New York-based trading platform was founded in 1998 and has processed more than $100 trillion of trades so far this year. ■
SOURCE