News
Blackstone weighs sale of Thomson Reuters currency unit
Wednesday 26 September 2018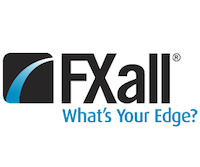 Blackstone, soon to be majority owner of Thomson Reuters' financial and risk business, is weighing a sale of currency trading platform FXall, Bloomberg reported.
The business, bought by Thomson Reuters in 2012 for about $620 million, could fetch more than $3 billion, said one person familiar with the matter.
Blackstone plans to review selling FXall after closing its purchase next Monday of a 55 per cent stake in Refinitive, the new name of F&R, people familiar with the matter told Bloomberg. No decision has been made and Refinitiv could opt to keep FXall, they said.
Bloomberg said a representative for Blackstone declined to comment. A representative for Thomson Reuters said in a statement that the company does not comment on market rumours and that FXall "remains a very strategic part" of its foreign exchange operations.
After the Blackstone transaction closes it intends to review Refinitiv's operations to determine how it can best cut costs and boost profits, Bloomberg said.
It is also weighing a sale or public offering of Tradeweb Markets, F&R's bond-trading platform that a number of big banks own stakes in, people familiar with the matter said in March.
FXall helps asset managers, traders and corporations execute and analyse trades of currencies and related products. It does business with more than 2,300 clients as well as 180 banks and other financial institutions that make markets for foreign exchange products, according to its website.
If it is put up for sale, it would come to market as exchange operators look to acquire currency trading platforms to diversify. ■
SOURCE