News
Thomson Reuters expects low single-digit growth after data deal
Friday 11 May 2018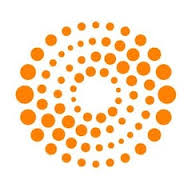 Thomson Reuters narrowly beat analysts' forecasts for revenue and profits in the first quarter and said it expects low single-digit growth in 2018 revenue after the sale of its terminals and data division.
The company, which owns Reuters News, announced on 30 January that it is selling a 55 per cent majority stake of its financial and risk business to private equity firm Blackstone. F&R is now counted as discontinued operations for the full year.
Thomson Reuters reported quarterly revenue of $1.38 billion, up from $1.33 billion a year ago. Adjusted for special items, first-quarter earnings were 28 cents per share. Analysts on average were expecting $1.36 billion and 27 cents.
The Reuters news division earned $72 million in revenue, down seven per cent from a year ago.
When the F&R transaction closes, now expected in September, Thomson Reuters will receive approximately $17 billion in gross proceeds and will retain a 45 per cent minority interest in the partnership with Blackstone.
Thomson Reuters will then focus on expanding its legal, tax & accounting and regulatory businesses in a re-positioned group.
The new F&R company will make minimum annual payments of $325 million to Reuters over 30 years to secure access to its news service, equating to almost $10 billion. The payments will be adjusted for inflation.
"We are encouraged by the best first-quarter performance in several years with each business having performed at or above our expectations," James Smith, president and chief executive officer, said in a statement accompanying the results.
"The health of our Q1 results gives us even greater conviction in our ability to stay focused on the opportunities at hand, while simultaneously working quickly to close the proposed F&R/Blackstone partnership and prepare both companies for future success. We are excited about the potential to further strengthen our Legal and Tax businesses - both organically and inorganically, with the financial wherewithal and flexibility to deliver for our customers and shareholders."
The company also announced it may buy back up to $500 million of its shares before the F&R transaction closes. ■
SOURCE