News
Pension fund trustees consider Blackstone transaction mitigation proposals
Tuesday 20 March 2018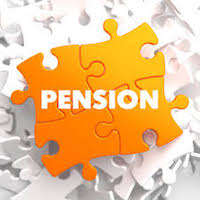 Trustees of two Reuters pension funds are considering mitigation proposals submitted by Thomson Reuters on the Blackstone transaction and are working on responses.
Reuters Pension Fund and Supplementary Pension Scheme trustees said the company has now offered further information regarding the group structure for Thomson Reuters' financial and risk terminals and data business following the proposed sale of a 55 per cent interest to Blackstone for $17 billion, as well as details of leverage and holding company arrangements.
Following this the trustees said in an update to RPF and SPS members that they have also received initial advice from their covenant advisors and the plans' actuaries.
"This has enabled the sub-committees of the two plans to start considering the mitigation proposals received from the Company and to work on responses for consideration by the full Trustee Boards of each plan in due course."
Mitigation would come into play if the Blackstone deal has any negative impact on the schemes' member benefits.
Separately, Blackstone - the world's largest private equity firm - and Thomson Reuters were reported to be considering an initial public offering or a sale of their stake in Tradeweb Markets, a bond trading platform whose users and co-investors include the world's biggest banks.
Tradeweb, formed in 1998, builds and operates electronic over-the-counter marketplaces, with a focus on fixed income and derivatives markets. It is majority owned by Thomson Reuters. It is likely to be valued at more than $4 billion in an IPO or sale, people with knowledge of the matter told Bloomberg.
The two firms have held talks with the bank shareholders about selling the company or taking it public this year, it reported.
A sale or IPO would not take place until after Blackstone completes its purchase of a controlling interest in F&R, which is expected to be in the second half of this year. An IPO is considered by Blackstone and Thomson Reuters to be the most likely option. ■
SOURCE