News
Obituary: Gerry Suckley
Tuesday 13 March 2018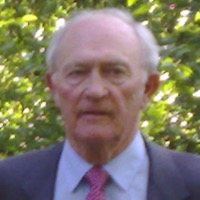 Gerry Suckley (photo), who spent his entire 29-year career with Reuters in South Africa, died on 9 March in the Western Cape. He was 84.
He joined in Johannesburg in 1959 as an economic journalist and was subsequently economic services editor, managing editor, Southern Africa, and production manager. He retired early in 1989.
Suckley will be remembered by Reuters journalists for his considerable knowledge of the country and his willingness to point them in the right direction, invariably towards the Guildhall, the correspondents' watering hole in Johannesburg, Ray Hubbard writes.
Many will also have sampled his and his wife Claire's generous hospitality at home around a traditional braaivleis, under a starlit African sky. Visits to South Africa will never be quite the same. ■