News
Two new hires complete Reuters team of global industry editors
Tuesday 23 January 2018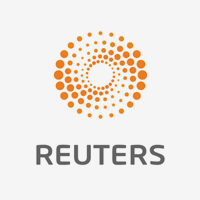 Reuters completed its team of seven global industry editors with the addition of two new appointments to the five announced just over two weeks ago.
They are Vanessa O'Connell, joining from The Wall Street Journal to oversee consumer products and retail coverage, and Elyse Tanouye, joining from Bloomberg to run pharmaceuticals industry news.
Reuters executive editor for professional news Amy Stevens, announcing the appointments, told staff: "We're very excited to be bringing on board these two exceptionally accomplished and respected journalists."
O'Connell was deputy US chief at the Journal. Tanouye was Bloomberg's managing editor for projects and investigations. Both are award-winners.
They join the following already named to global industry editor roles and other senior editorial positions as part of a company news review: Jonathan Weber (technology), Joe White (automobiles), Amran Abocar (mining), Tim Hepher (airlines, aerospace & defence), and Richard Mably, energy and commodities. ■
SOURCE