News
Change to Google mobile searches 'will hit Reuters'
Tuesday 23 January 2018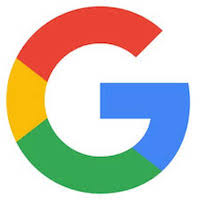 Reuters is one of the slowest news publishers for mobile searches and will be affected when Google changes the way it ranks page speeds, according to US media and marketing industry website Digiday.
Google has been using page speed to rank sites for desktop search results and will do the same for mobile searches starting in July.
Google said the so-called "Speed Update" will affect pages that deliver the slowest experience to users and will only affect a small percentage of queries.
Besides Reuters, Google's emphasis on mobile page speed will also hit CNN, MailOnline, NBC News and The Wall Street Journal, which were the slowest sites tested by Digiday.
Using Google's own speed test, Digiday found the fastest sites were The Atlantic, Better Homes & Gardens, Business Insider, Bustle and Cosmopolitan.
Digiday noted: The sites that ranked fast aren't all digital natives, and some of the sites that get hyped as tech-forward don't deliver, at least when it comes to speed. And size isn't always an advantage. ■
SOURCE