News
Spot currency trading dips on Thomson Reuters platforms
Monday 11 September 2017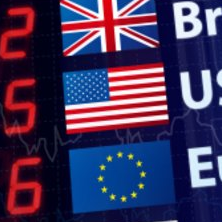 Average daily spot volumes on Thomson Reuters currency trading platforms dipped to an eight-month low of $82 billion in August, though they were partially offset by strong trading volumes in derivatives.
August is typically a slow month, with many market players on vacation and parliamentary recess in much of the developed world spelling less political noise. But it was a particularly quiet one for spot trading where buying and selling is done for immediate delivery, Reuters reported.
Spot trading matched its lowest daily trading average since at least January 2013 and was down around seven per cent on the month.
Spot turnover has declined recently as falling market volatility has curtailed trading appetite from large hedge funds and leveraged players who thrive on volatility.
But trading in forwards, swaps, options and non-deliverable forwards has jumped at the same time, and though that dipped a little in August to $285 billion daily from $299 billion the previous month it was the third highest in any month since at least January 2013.
Rising turnover in swaps and other derivatives has helped cement London's position as the world's biggest foreign exchange trading centre despite concerns about the impact of Britain's exit from the European Union, according to data published last month.
Total trades across Thomson Reuters platforms averaged $367 billion a day over the course of the month, down from July's 13-month high of $387 billion, but up seven per cent compared with the same month last year. ■
SOURCE