News
Reuters to host media literacy event in New York
Tuesday 27 June 2017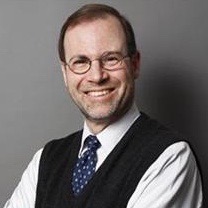 Media literacy has never been more important, Reuters editor-in-chief Stephen Adler (photo) said on Tuesday, and journalists have an obligation to help people distinguish between accurate and inaccurate information.
He spoke as Reuters announced it will hold a launch event with the US National Association for Media Literacy Education (NAMLE) for Media Literacy Week on 6 November. The event at the Thomson Reuters building in New York will highlight the power of media literacy education and its essential role in education.
It will bring together journalists, educators, higher education professors and researchers to create a dialogue around teaching media literacy and providing the tools needed to develop critical thinking skills around news and the media.
The aim will be to spread awareness about the importance of media literacy and offer discussion around how to teach today's youth to understand the environment in which they live, how to ask the right questions and how to think critically.
"As facts and misinformation become increasingly entangled, media literacy has never been more important," Adler said. "As journalists, we have an obligation to help people distinguish between accurate and inaccurate information. Understanding where information comes from is a critical skill, one that Reuters is committed to fostering around the world. This partnership with NAMLE will allow us to share our ideas and experiences with educators." ■
Source