News
Reuters journalists begin third year without contract in United States
Monday 12 June 2017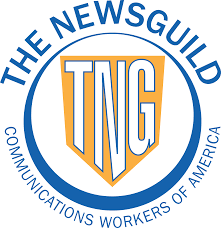 Journalists employed by Thomson Reuters in the United States are entering their third year without a labour contract.
The NewsGuild of New York reported that journalists and editors have been mobilising and performing job actions to demand that management come to the table and agree to a contract that recognises its award-winning staff.
The last contract gave journalists a 1.5 per cent guaranteed general wage increase for each year of the new three-year contract as well as $7.6 million for lost pay.
"Reuters can't have it both ways," said Dan Grebler, chairman of the union's Reuters unit, in a Guild notice headed All Is Not Well in Reuters Newsrooms.
"On one hand, editor-in-chief Steve Adler publicly touts the exemplary work of his staff. On the other, Adler has failed to step up and ensure that the staff he praises has a fair contract that protects their financial well-being and rewards the continued accolades they bring to the Reuters brand."
Last month, Guild members handed Adler a letter with nearly 300 rank-and-file signatures asking him to step in and ensure that his staff secure a contract that recognises their contributions to Reuters' reputation and bottom line.
"Reuters Guild members have gone without a contract for far too long. Enough is enough," said NewsGuild president Grant Glickson. "We are tired of being met with a lack of transparency and information at the bargaining table. A fair contract, job protection for those who bring you readers, I don't think it's asking for much."
Washington-based journalist Kia Johnson said: "We show up every day for Reuters and make our managers and the company look good to clients and shareholders. It's time they show up for us." ■
SOURCE