News
Modern journalism: Objectivity out, advocacy in
Saturday 11 February 2017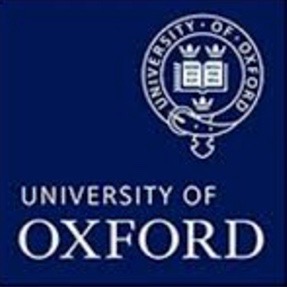 Reuters' 2017 memorial lecture - "We broke the news. How do we fix it?" - prompted a discussion on challenges facing modern journalism.
Melissa Bell of Vox Media began her lecture at St Anne's College, Oxford University on Thursday by saying it was time for the industry to admit its own problems.
Since 1976 trust in legacy media had been falling continuously with more people trusting Google more than news organisations. She pointed out the lack of a good business model and changing needs of the audience. Another challenge facing media was the speed of technological change at a time of democratisation of news.
Bell spoke strongly against worshipping objectivity for too long. Objectivity was a hollow aim, a massive weak spot for journalists. She said the emotional side of news was very important and journalists had to embrace the fact there was a huge amount of emotion in the news every day.
She also identified other problems as competition over diminishing returns, a race for ratings, and frequent fights about ethics in journalism.
But Bell was also optimistic and claimed there was time to fix the problems. Fixes were at hand: be interesting and not too worried about being objective. The media should be entertaining yet not provide entertainment, she said.
She called on the industry to get to know media business better, see through the lens of explanation, and find a new business model.
Discussion following Bell's speech was chaired by Alan Rusbridger, former editor of The Guardian.
Panelists included Marty Baron, editor of The Washington Post, who thought it was easier to see what went wrong from today's perspective rather than when you are in the middle of change. We tried a lot of things, there was a lot of effort, he said. The industry was changing dramatically, the burden was on us and we had to accept this.
Tom Standage, deputy editor of The Economist, said that while explaining the world the obsession with objectivity came from the 1920s in the United States, and Europe had always been a lot more at ease with a partisan approach. He called for transparency and openness to be a new objectivity.
---
Krzysztof Dzięciołowski, a Polish journalist, is a fellow at the Reuters Institute for the Study of Journalism, Oxford University. ■