News
Obituary: George Vine
Thursday 22 December 2016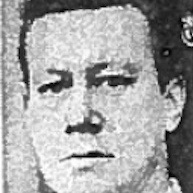 George Vine, who has died aged 97, was a Reuters correspondent in Bonn during the Cold War who was arrested by East German secret police during a visit to East Berlin.
Years earlier, while working in China, he had been sentenced to execution by firing squad.
It was in 1949 when he was reporting for the North China Daily News. Vine was picked up by the Nationalist Chinese and sentenced to death after running a story about the Red Army as Communism swept over China. Graham Jenkins, a Reuters correspondent, was also sentenced to death with him. They were spared after an intervention by Clyde Farnsworth, an American journalist and head of the Foreign Press Association, who went to see the commandant of the Shanghai gaol. He persuaded the commandant to free the two journalists the next morning when the new guard came on duty. The new guard would not know what they were in for, thereby saving face.
Vine was in West Germany for Reuters for ten years from 1970, becoming chief reporter. He was later decorated by the German government for services to journalism.
In 1975, when half of a suburban Bonn mansion that served as the Reuterhaus where 40 members of the German and English services worked was demolished to make way for road widening, Chris Catlin reported to head office that, had it not been for Vine, every scrap of rubble would have disappeared.
"Some quick thinking by George and a daring daylight raid next door saved a selection of marble slabs from the hallway," Catlin wrote.
"Sentimental reasons may have come into it, but the main thing (Finance Department please note) was that they were exactly the right size to replace some cracked slabs in Reuters hall."
Just two months ago Vine's nephew Phil Vine reported in the New Zealand Herald:
"His hair combed straight back. Typing and smoking. Sat at a small portable typewriter, inhaling his cigarette as if the very operation of the keys depended on it. That monochrome image sits on the bookshelf in our bedroom. It was the early 60s. He had fought in the war against Hitler and survived. Afterwards, he moved to West Germany, where he began a distinguished career working as a journalist for Reuters…
"One day, George got picked up by Stasi officers and taken in for questioning. They wanted to know who he had been talking to on their side of the wall. Names and addresses.
"'I need the bathroom,' he had blustered in an imperious English manner. The same voice he used to blag his way past checkpoints in war zones or to put uppity young nephews in their place.
"In the Stasi toilet, he tore the pages containing details of his East German contacts from his notebook and ate them one by one. He was released without harm. That was not unusual…
"As a senior journalist at Reuters there is little doubt that Uncle George would have been heavily researched. Our family has always wondered whether his files survived the shredders."
Phil Vine visited his uncle this year at his home in Fairlight, Sussex. "I can't ask him about his time in West Germany anymore," he wrote. "Vascular dementia is robbing his past. No more remembering and forgetting for him. He doesn't recognise his nephew from New Zealand."
Vine died peacefully at home in the arms of his wife Maggi on 19 December. The funeral will take place on 6 January 2017 at All Saints Church, Hastings, at 12:45 pm.
---
Postscript: The original version of this item stated erroneously that George Vine was spared execution in China by diplomatic intervention. The editor is grateful to his step-daughter Jutta Lorant for her account of what happened - How George Vine was spared execution in Shanghai. ■