News
Obituary: Nicholas Turner
Friday 16 December 2016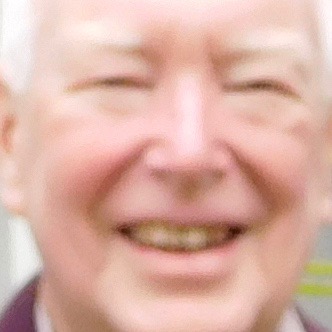 Nicholas Turner (photo), Reuters' Saigon bureau chief in the early years of the Vietnam War, died overnight in Wellington, New Zealand of malignant lymphoma. He was 81.
His two years in Vietnam from 1962 to 1964 tested his resolve and became the centrepiece of his life. He had joined Reuters in London in 1958 and worked on the Central Desk for three years.
The son of a prominent New Zealand jurist, Sir Alexander Turner, he spent a lifetime as a journalist writing analyses on an Asia altered markedly by the war. His mother was a journalist.
Three weeks ago he had been told his disease was defeating all attempts to treat it and his life expectancy was between one and four weeks.
One of the last colleagues of that era to see him was a fellow New Zealander, Pulitzer Prizewinner Peter Arnett, 82, who flew from Los Angeles late last month and wrote of Turner's final days: "Vietnam 'was the centerpiece of my life', Nicholas (Nick) Turner said as he pointed to a stunning lacquer painting of a impressionistic Hanoi ingénue, hanging over a stairway in his frame house in the hills of Wellington's Wadestown suburb. Beyond, in his den/office, there were several stacks of well-thumbed influential books on the Vietnam war and its aftermath that he was giving away 'because there is no market for this stuff these days.' On a desk were many pages of a proposed memoir he had always intended publishing about his unique insights on the impact of American War policy on Vietnam's neighbors. 'Too late to get around to doing it now,' he said. 'I'm passing the project on to my daughter.'"
Arnett said Turner, "by his own admission, arrived in Saigon in 1962 as a green-as-grass field correspondent for Reuters and totally unprepared for war, assigned by his superiors in London to learn the ropes in what they saw as a southeast Asian backwater. But he said he spoke better French than most of his young competitive colleagues, which he used to his advantage in meeting Vietnamese officials in high places who spoke French as a second language. His relish for the political side of the story set the course for the rest of his career, eventually taking him to both sides of the Cold War and later, and into the confidence of senior officials in governments that were officially opposed to each other but sought reliable connections in the international media."
Turner told Arnett, who worked for the Associated Press at that time, he was distressed at arriving in Vietnam and to be covering a quickly developing conflict, primarily because his career plan did not envisage war reporting, but also because he was outmanned by the AP and UPI who were reinforcing staff rapidly.
His view on the war was that it was a double victory: The Americans won it in the mid-1960s, and the North Vietnamese won it in the 1970s. "It was not a defeat for the US, far from it despite the colossal loss of blood," Turner wrote.
Arnett wrote that Turner had "an ace-in-the-hole, a man regarded as the best Vietnamese assistant for western journalists in Saigon, Pham Xuan An. 'He was well informed and shrewd, he was my intelligence officer' he recalled in an interview in 1993. It later turned out An was also an intelligence officer for the Viet Cong with the rank of colonel. Working for Reuters gave him a perfect cover to move around and pick up information. The eventual revelation of his undercover role surprised many of my colleagues and has been much written about. I was always suspicious and I told him so, but it did not concern me as long as he did his job for me. However, I was cautious about sharing sensitive information with him and he resented this and he eventually moved to the Time bureau. This is an excellent example of how things in Vietnam often were not what they seemed. One had to peel the layers of the issue like an onion, and you never really knew if you had reached the center."
Turner's relationship with his former employee deteriorated over the years. "I would get furious with him over his long absences from the office when he worked for Reuters, sometimes as long as a week, without adequate explanation. I assume now that he was making contact with the Viet Cong. Later when I worked with Frank McCulloch at the Time bureau my suspicions about An's integrity grew to such a degree that I refused to talk to him, or he to me, in my remaining years based in Saigon."
Urbane, debonair and invariably courteous, Turner faced up to the inevitable with bravery, Arnett said. "I've always known it was on the cards at some stage, and at age 81 with a pretty happy, contented and healthy life behind me I really don't have much cause for complaint. They do say dying of cancer is not necessarily the worst way to go - you at least have some time to plan, better than sudden death from a stroke or a gunshot, and also better than a long period of Alzheimer's."
Arnett said Turner preferred to let only close friends know about his declining health, and they numbered many in Wellington. "We were invited to his last social engagement, a lunch at a private home several blocks away that Nick later said tired him out but lifted his spirits. I asked him to offer an analysis of the incoming Trump presidency. 'America is finished,' he answered with a sigh." ■