News
Obituary: Rory Channing
Monday 21 November 2016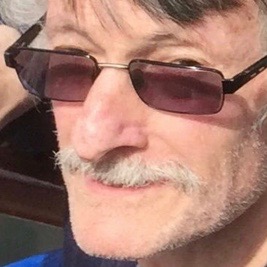 Rory Channing (photo), who led Reuters economic reporting from South Africa during the transition from apartheid to the presidency of Nelson Mandela, died on 15 November.
He was 65 and had been ill with cancer for several months.
Born in South Africa, he worked for a newspaper before joining Reuters in Johannesburg where his wide knowledge of economic affairs enabled him to write comprehensively and with quiet authority.
He then went on to reporting and editing roles in Hong Kong, Kenya, Kuwait, London and Singapore.
Colleagues remember him as a charming, unassuming and private person who was dedicated to his craft.
Channing is survived by his wife Una, who he married in 1997. His first wife Toni died in Johannesburg in 1992.
The funeral will be at Mortlake Crematorium, London, on Tuesday 29 November at 4 pm. ■