News
Foundation staffer 'planning suicide' in Iran jail
Monday 21 November 2016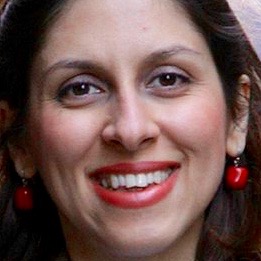 Nazanin Zaghari-Ratcliffe (photo), the Thomson Reuters Foundation staff member jailed in Iran, is at breaking point and planning to kill herself, her husband said.
Zaghari-Ratcliffe, 37, was sentenced to five years in prison in September on charges her family say were unclear. Iranian officials at one time accused her of leading a "foreign-linked hostile network". Her role with the Foundation is that of a programme coordinator.
She was arrested in April while boarding a flight home to London after a holiday in Iran. Iranian Revolutionary Guards separated her from her daughter Gabriella, now two. The child's British passport was confiscated, preventing her from leaving the country. She is now staying with her grandparents in Iran.
Zaghari-Ratcliffe's husband Richard, who fears arrest if he travels to Iran, said his wife is suffering from heart palpitations, cannot use her hands, and has pain in her arms and shoulders as well as blurred vision from being locked up. After starting a hunger strike on 13 November against her detention she is "at breaking point", he said.
The Times reported that she told her husband in a phone call last Monday that she had made preparations for her suicide.
"Mentally she thought she could last a few more days, maybe a week," he told the newspaper. "She said she had written a goodbye letter to me where she asked me to take good care of our daughter, and said she loves me and she was sorry," he added.
Zaghari-Ratcliffe's family in Iran were allowed to visit her at Evin prison in Tehran on Friday. "They were so shocked at how thin she was. Her mother passed out and my daughter Gabriella went hysterical," Ratcliffe said. At her mother's pleading, she agreed to suspend her hunger strike. ■
SOURCE