News
Banks blacklist ex-Reuters journalist jailed by China
Saturday 5 November 2016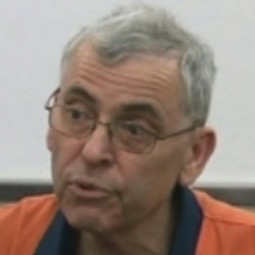 Peter Humphrey (photo), former Reuters journalist turned private investigator who was jailed in China after GlaxoSmithKline's bribery scandal, has been blacklisted by banks on his return to the UK.
Humphrey, convicted after a closed-door trial in Shanghai in 2014 of illegally obtaining information on Chinese citizens, told the Financial Times that HSBC had withdrawn his personal and business accounts without explanation on his repatriation last year after a decades-long relationship. RBS's offshore arm, with whom he had banked since 2012, also pulled services.
Humphrey believes the reason they closed his accounts was because of a confidential database owned by Thomson Reuters which is used by 49 of the world's 50 biggest banks, including HSBC and RBS.
World-Check is used by banks, law firms and government agencies to research individuals and go through sanctions lists. Banks use it as part of checks they must carry out as part of anti-money-laundering rules.
But detractors allege the database serves as an unaccountable blacklist, aggregating unverified blogs and newspaper articles, including some from state-sponsored sources, as well as court judgments from around the world.
World-Check's own fine print states that it provides merely a snapshot that "should be read by users in the context of the fuller details available in the external sources provided" and cautions their customers to verify the information. Individuals can request changes to inaccurate information.
World-Check said in a statement that it aggregated information from government watch lists and sanctions databases, as well as "publicly available information from reputable sources in order to help clients comply with anti-money laundering and counter-terrorist financing regulations. Customers can then use this data to follow their own regulatory compliance policies and procedures."
HSBC said in a statement: "HSBC has a moral and regulatory obligation to have systems and controls in place to manage financial crime risk. As part of managing this risk, we periodically review our customer relationships and in doing so we gather information from a wide range of sources and take a number of factors into consideration."
RBS declined to comment.
World-Check's results for Humphrey, seen by the FT, group him with GSK and its former employees charged with bribery, even though he was not part of that investigation. The records go on to state that he was arrested then subsequently jailed "for alleged illegal trafficking of personal information".
"That is erroneous and injurious; there was no 'trafficking' or buying and selling of information. We produced in-depth reports," Humphrey told the FT. "The database also equates the validity of convictions in a country like China with those of countries with a long rule of law."
Humphrey and his wife and business partner, US citizen Yu Yingzeng, were detained by Chinese authorities in 2013 after helping GSK, which was not mentioned during their trial, to identify the source of a secretly filmed sex tape of its then top executive in China in bed with his girlfriend. He and his wife were released and deported in June 2015.
Humphrey was a Reuters correspondent for two decades in Asia, Eastern Europe and the Balkans. A fluent Mandarin speaker, he and his wife, a specialist in forensic accounting, then set up a risk management and corporate detection business in Hong Kong which focused on white-collar crime prevention, fraud investigation and crisis mitigation for multinationals in Asia.
Thomson Reuters declined to comment to the FT on any specific case, citing data privacy laws. ■
SOURCE