News
Obituary: Jonathan Gould
Friday 4 November 2016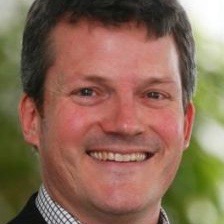 Jonathan Gould (photo), a Reuters correspondent in Frankfurt, died on Sunday after a complicated heart operation. He would have been 54 on 6 November.
The news was given to staff by editor-in-chief Stephen Adler and Europe, Middle East and Africa editor Richard Mably.
They wrote: "He was hugely popular among his colleagues - good-natured, generous and immense fun to be with. Many people have been in touch to tell stories about his warmth, friendship and outstanding sense of humour. His death leaves a huge hole in the Frankfurt bureau."
Gould was a US citizen who had lived in France, Britain, Italy, Belgium and Germany and was fluent in all their languages. He joined Reuters in April 2000 in Frankfurt. His work included five years reporting on the European Central Bank, including the launch of the euro. "Colleagues remember his ability to recite at will all the statements that followed the Maastricht Treaty from central bankers who thought monetary union was a lousy idea," the two editors wrote.
"In 2006 Jonathan became a correspondent for the German banking industry, specializing in insurance and regulation. He was also one of the few people in the newsroom who could turn his hand to any aspect of the news file."
Prior to Reuters, he worked for Market News International in Frankfurt and in PR and as a journalist in Brussels. Jonathan completed a Masters in International Relations at Johns Hopkins SAIS in Washington and Bologna.
"He was a big opera fan and an avid gardener. Jonathan leaves his wife Catherine and two daughters: Alexandria who lives in the United States, and Josephine, a regular visitor to our Frankfurt office. Our deepest condolences and thoughts are with his family." ■