News
Paul Julius Reuter: entrepreneur, pioneer, genius
Thursday 3 November 2016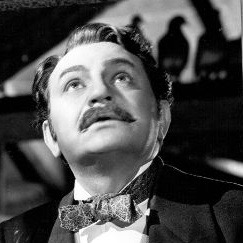 Reuters people past and present celebrated the 200th anniversary of the birth of Paul Julius Reuter, hailed as a genius who laid down the treasured principles of independence which governed the company he founded.
Members of The Reuter Society, led by chairman Stephen Somerville, were joined by current staff members of Thomson Reuters at a reception at the company's London offices on Wednesday.
Reuter was born on 21 July 1816 in Kassel, a small town in the German state of Hesse. It was the home of the Brothers Grimm who collected and wrote most of their fairy tales there. The town still makes much of the Grimms, hardly anything of Reuter.
A rabbi's son, his birth name was Israel Beer Josaphat. He arrived in London in 1845 as Julius Josaphat and was baptised as Paul Julius Reuter, the name with which he launched his telegram business in 1851. In 1871 he was granted a German barony and henceforth was known as Baron de Reuter. In 1899, 20 years after his retirement, he died at his home in Nice, aged 82, and was buried in London.
The global news organisation he founded was acquired by the Thomson organisation of Canada in 2008.
Michael Nelson, former general manager of Reuters, described Reuter as an astute businessman whose genius was characterised by an ability always to bounce back.
"We very properly credit Reuter with laying down the principles of independence which we have treasured and which have always governed the company he founded," he said.
One of Reuter's incidental strokes of genius was to change his name from Josaphat to Reuter, Nelson said.
"Think: If he had not done that, when someone asked you who you worked for you would have had to say: Thomson Josaphats. Thomson Reuters sounds much better."
He added: "We commemorate today the birth of a genius. We shall always be in the great man's debt."
David Craig, president of Thomson Reuters' financial business globally, said Reuter "was a man whose name became synonymous with the news - it still is today - and who also gave our company today that incredible direction to provide trusted information and news to the world using the best possible technology at the time. Our direction is to employ the best reporters, get the truth and distribute it around the world as quickly as technology will allow. It's an amazing story…
"I think we owe Paul Julius Reuter a lot. He was a pioneer in what nowadays is called 'fintech'."
The 1941 Hollywood biopic A Dispatch from Reuters starring Edward G. Robinson, famous for his 1930s gangster roles, as the founder was shown.
"Historical facts are very compromised," John Entwisle, company archivist, noted. "This is not a documentary on the life of Paul Julius Reuter." Events had been telescoped to allow the narrative to flow. "What is conveyed magnificently is the spirit of Reuters."
---
PHOTO: Edward G. Robinson as Paul Julius Reuter in the film A Dispatch from Reuters
---