News
'Essential' restructuring cuts 2,000 Thomson Reuters jobs, newsroom unaffected
Tuesday 1 November 2016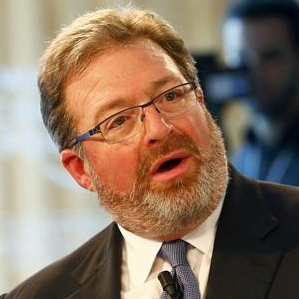 Thomson Reuters announced 2,000 job cuts worldwide in an "essential" restructuring and a fourth-quarter charge of $200 million to $250 million to "simplify and streamline" its business.
The restructuring across 39 countries and 150 locations will mainly affect its biggest operating unit, financial and risk which provides news and analytics to financial services companies, and the enterprise, technology and operations group that was created in January. The company employs about 48,000 people globally.
There will be no decline in the Reuters newsroom headcount.
"We are taking these actions now because we see a real opportunity to break down internal silos, position ourselves closer to customers and become more agile," chief executive James Smith (photo) wrote in a memo sent to staff worldwide.
The changes come as part of the company's multi-year effort to streamline its businesses, Smith said in a Reuters interview.
"It's about simplification and taking out bureaucracy and taking out layers all of which have added complexity and slowed us down," he said. "These actions are not driven by any reaction to market conditions or in any way coming on the back of underperformance."
The company earlier reported slightly lower third-quarter net earnings. Net income was $286 million or 36 cents per share, compared with $293 million or 36 cents per share a year earlier.
Revenue was up one per cent at $2.74 billion before currency effects and was flat when they were factored in. The company reiterated its forecast of two to three per cent revenue growth for the year.
Reuters News revenues were $73 million, down one per cent compared with the prior-year period.
"Our core subscription businesses are moving in the right direction, our cost controls are working and we are increasingly confident in our execution capability," Smith said in a statement accompanying the company's earnings report. "That is why we are going to pick up the pace of our transformation efforts."
In his memo to staff, Smith wrote: "I am pleased to share that our core businesses remained resilient, that our transformation efforts are taking hold and that our investments in growth areas are beginning to bear fruit.
"Thanks to your hard work, we are seeing improvement in the underlying performance of our business despite a volatile external environment. It is encouraging to see our progress flow through the quarterly figures, illustrated by solid profit and earnings growth.
"Yet, for the all the progress we have made, we know that our customers still feel that we are too complicated to do business with. We also know from your feedback that we are still too complicated to navigate internally. That is why we also announced today that we would accelerate the Transformation work and take steps to further simplify our organization.
"This means we will be restructuring several areas of our business in the fourth quarter to remove layers of management and improve core functions such as Enterprise Technology & Operations. We expect this will result in a net reduction of around 2,000 positions across the organization. The changes will impact colleagues in more than 150 locations across 39 countries. The majority of the restructuring will be in ET&O and Financial & Risk, with smaller scale actions in other parts of the business. There will be no decline in headcount in the Reuters newsroom.
"We are taking these actions now because we see a real opportunity to break down internal silos, position ourselves closer to customers and become more agile and better able to respond to customers' rapidly evolving needs. Put simply: we are going to make it easier for you to get things done and deliver for our customers.
"Decisions like this aren't taken lightly. I know those impacted will find this a difficult time, and there will be uncertainty for many of you as plans are rolled out over the next few weeks. Please know that we will do our best to ensure a smooth transition for everyone impacted by these actions. Know as well that we view this restructuring as essential to building a sustainable organization and continuing to grow our competitive position around the world." ■
SOURCE