News
Trading acquisition boosts Thomson Reuters against Bloomberg
Thursday 22 September 2016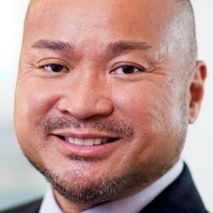 Thomson Reuters has agreed to acquire a trading technology firm to strengthen its flagship Eikon desktop with an alternative to a widely used Bloomberg system.
The company said REDI Holdings' REDIPlus execution management system would make it easier for institutional customers to trade seamlessly from pre-trade activities to trade execution across asset classes on an integrated platform.
Terms of the transaction were not disclosed. It is expected to be completed by year-end.
The acquisition will provide Thomson Reuters clients with an alternative to Bloomberg's EMSX as well as other competitors' systems. REDI offers an execution platform for customers that allows them to trade futures, options and equities on many exchanges globally. It was majority owned by Goldman Sachs from 2001 to 2013.
Michael Chin (photo), managing director and global head of equities, said: "Integrating REDI into Thomson Reuters solutions will enable us to transform Eikon into a world-class trading solution for the buy-side and further expand the breadth and depth of market data available to them via Elektron - helping our customers participate in the market with greater intelligence and efficiency.
"Like Thomson Reuters, REDI has a long commitment to innovation through its open technology platform that seamlessly integrates third-party data, applications and capabilities - a core tenet of Thomson Reuters' own strategy."
REDI CEO Rishi Nangalia said: "We made the decision to become part of the Thomson Reuters family so that our team could realize our ambitious product goals with access to the deep resources and technological infrastructure of a global leader in financial services. Our capabilities are extremely complementary to Thomson Reuters and will allow us to bring together an independent, end-to-end trading solution to market that is unique in the industry." ■
SOURCE