News
Reuters staff shortages force sports cutbacks on eve of Olympics
Saturday 16 July 2016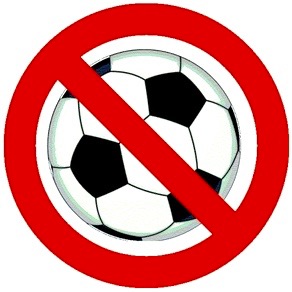 Reuters is sharply reducing its sports coverage because of staff shortages.
Some sports will no longer be covered and the team of journalists going to Rio de Janeiro for next month's Olympics will be a fraction of the size at previous Games.
"As our staffing levels remain below the optimum we are again looking at ways we can cut the burden on the desk and have come up with a few areas of coverage we are going to drop or change," staff were told by Mitch Phillips, sports editor for Europe, the Middle East and Africa.
For the new European football season, Reuters will no longer have routine weekly coverage of Greece, Belgium, Netherlands, Portugal, Russia, Scandinavia, Balkan countries or anywhere other than the Big Five European leagues - England, France, Germany, Italy and Spain.
"We will still carry occasional spot news from these countries but this will be focused on riots/corruption, etc rather than hat-tricks," Phillips wrote in a memo.
Champions League coverage will be streamlined to focus on the bigger teams and carry fewer match reports. The same will apply to international friendlies.
"Other events we will no longer cover are Eurobasketball, all-England badminton, many cricket one-dayers, most motorsport outside F1 and most boxing other than key big fights.
"While we will continue to cover important FIFA and UEFA issues in great depth we will cut back on covering routine announcements such as firework fines, etc," Phillips wrote.
He indicated that clients have not been informed of the cutbacks.
"Of course it is a shame that we need to make these cuts and some clients might not be happy but as we are all aware, we just don't have the staff in terms of reporting or editing to continue to process the same level of copy. We also understand that there will be some seeming contradictions as we cut in some areas but expand the Bangalore output but that is a different issue."
Reuters' sports desk was integrated with the main London editing desk - formerly World desk - a year ago. The move followed a merger a few months earlier of the sports, lifestyle and entertainment teams with video news and pictures under one global editor.
A decade ago Reuters had about 25 full-time sports desk editors in London and stringers throughout UK and the rest of EMEA. The full-time strength including Phillips and global sports editor Ossian Shine is now ten.
Increasing amounts of sports copy are being produced by a growing number of locally-hired journalists in a sports department based in Reuters' large offshore reporting centre in Bangalore, India.
"Understandably the changes are going to impact on some of our stringers who we will no longer need on a week to week basis. We'll be talking to them all about if and how we can retain a relationship to include internationals and one-off stories."
Phillips, a sports specialist since he joined Reuters in 1997, invited questions and observations but cautioned colleagues to "think twice if you are going to plead 'special case' for a particular event".
Reuters used to have a huge specialist presence at Olympic Games with more than 100 sports journalists and other reporters. At Rio, which runs from 5 to 21 August, three London sports desk staffers will be present together with 14 news reporters from the United States said to be inexperienced in covering sports news for Reuters. For the 2012 London Olympics, Reuters had about 80 text staffers after initially assembling a team of about 40. ■