News
Nazanin Zaghari-Ratcliffe: 100 days as 'political pawn'
Tuesday 12 July 2016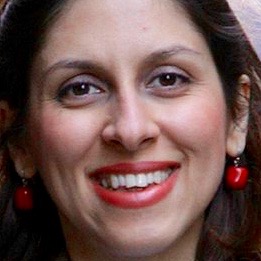 Thomson Reuters Foundation executive Nazanin Zaghari-Ratcliffe (photo) marked her 100th day in Iranian detention on Tuesday as her husband continued to seek her release.
Zaghari-Ratcliffe, who works for the Foundation in London, has dual British-Iranian nationality. She was preparing to return home with her 22-month old daughter Gabriella on 3 April after spending time visiting her parents in Iran when she was arrested at Tehran airport and taken into custody by the Iranian Revolutionary Guard. Much of the time since then has been spent in solitary confinement. Contact with her family has been limited. Iran does not recognise dual nationality and does not grant access to dual nationals.
Iranian authorities say her detention is related to an interest of national security. A press release issued on behalf of the Revolutionary Guard in June labelled her a spy. It claimed she was involved with "hostile institutions" under the "supervision of foreign government's spying and media services". It alleged she had participated in the "design and implementation of cyber and media projects to cause the soft toppling of the Islamic Republic". She has not been charged with any offence, however.
Her daughter, meanwhile, is staying with her grandparents in Iran, and turned two without her mother.
In London, her husband Richard has been campaigning for her release. A petition he started has reached nearly one million signatures and been handed in to the prime minister's office at 10 Downing Street. He has also taken his case to the EU, the United Nations and other international bodies.
Richard Zaghari-Ratcliffe has had only a few supervised telephone calls with his wife.
"One of the things they seem to do is weaponise motherhood," he said. "They use family visits to say 'look how much your family is suffering, this could be over, it's all in your hands'.
"She says she is so sorry everyone is going through it, so sorry this has happened. They pile all that guilt on to her.
"They have shown her me on television to say 'look how tired and sad he's looking, look how rough he is'.
"It's not an accidental cruelty."
He said the process has been tough, and being able to do something initially felt good.
"That's subsided now," he added. "It's now more, 'what's working and how are we going to get her home?' I've told the story, people say 'it's horrible' but she is still where she is."
On BBC Radio's Today programme, Ratcliffe said the situation felt like it was partly domestic politics with the Revolutionary Guard trying to assert its power and partly international.
"My wife and my daughter are being held as political pawns in a political game... it's just mental, just crazy."
Ratcliffe was handing in a letter to Downing Street asking outgoing prime minister David Cameron and his incoming successor Theresa May to do all they can to secure his wife's release. ■