News
Reuters re-organises editorial operations in Americas
Friday 1 July 2016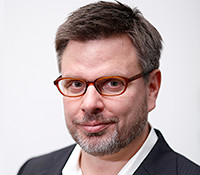 Reuters is splitting the role of managing editor for the Americas into two separate jobs.
The new structure sees the appointment of one managing editor for news and another one for operations.
They will report to regional editor Kevin Krolicki (photo) who wrote in a note to journalists: "We want to do great journalism and to develop and support the great journalists that requires."
The managing editor for news, to be based in New York, "will be responsible for helping to steer coverage strategy and lead our news editing and production." An appointment is expected to be announced within 30 days.
The new managing editor will oversee the Top News team, the Americas desk and a Reuters multimedia initiative. "As the senior operational editor in our largest newsroom, the managing editor will also be on hand to run any story that requires us to mobilize quickly across teams in New York and the region."
The managing editor for operations is Don Durfee, most recently general manager for North Asia, based in Beijing. He will return to the United States at the end of his posting in China and will be based in Washington.
Durfee "will be responsible for ensuring we are delivering on our commitment to run better," Krolicki wrote. "That will include oversight for our budget, editorial training, staff safety, talent development and our commitment to diversity. It will also include the responsibility for ensuring that the hard issues we know we need to address get the sustained attention they require. For example, that includes improving the way we develop and pitch our best work, streamlining feedback for reporters and ensuring that story editors are their partners in success and guiding them to the stories that matter most."
Krolicki said Reuters' current regional structure relied too much on a single regional editor at its hub. In recent months that has been Krolicki himself.
"This new look should mean we have editors focused on delivering what we have promised to our clients and to you. I know it might appear we're adding complexity. In fact, I believe this will mean we are allowing for more focus and running more efficiently. This will be a team, not a bureaucracy."
In addition to the two managing editor roles Reuters is hiring a new Americas Top News editor reporting to the New York-based managing editor.
Reuters is also hiring a new Washington bureau chief. "At some point, almost every big story loops through or dead ends in Washington," Krolicki wrote. "The successful candidate here will oversee our Washington-based reporting teams at a time when political, economic and regulatory uncertainty is high and climbing."
Separately, Asia editor Jean Yoon announced that Martin Howell, previously Top News editor in the Americas, will become Asia Top News editor in Singapore. ■
SOURCE