News
Obituary: Terry Bochatey
Sunday 1 May 2016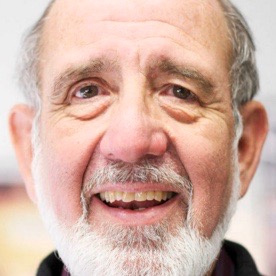 Terry Bochatey (photo), Reuters chief photographer in the United States from the time of his hiring in the late 1980s until his retirement in 2012, has died after a long battle with cancer. He was 66.
His father was a reporter, which is where Bochatey learned his urgency for news, and he started taking pictures in 1968. He worked for only two organisations - UPI and Reuters.
Bochatey was instrumental in helping to develop the Reuters News Pictures US stringer network and constructing, equipping and supplying a new network of darkrooms in bureaus and stadiums across the United States that suddenly became necessary in the early 1990s when a joint operating agreement with UPI Photos came to an end.
He joined Reuters after UPI, starting as a young photo stringer in Denver, then moving on to a staff photographer position in New York and then to Ohio, where he was one of the most widely travelled wire photographers in the country while based in Cincinnati. He covered Olympics, Super Bowls, World Series, summits of world leaders and floods, blizzards and coal mine disasters.
Rob Doherty, former Reuters USA general manager and Washington bureau chief, said: "Terry understood the importance of having reporters and photographers work hand-in-hand. He was a wonderful colleague, a real pro and a class act. He will be missed."
Santiago Lyon, Associated Press vice president and director of photography, said: "He was a consummate professional and a real gentleman. It was a pleasure to have known and worked with him all those years ago at Reuters. Rest in peace." ■
SOURCE