News
Thomson Reuters: more customer-driven growth this year
Thursday 24 March 2016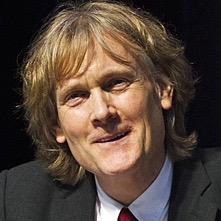 After a milestone year, Thomson Reuters sees 2016 as one of continued customer-driven growth, the company's leaders said.
David Thomson (photo), chairman, and James Smith, president and chief executive, said they were prioritising initiatives and investments towards high-growth market segments critical to the company's customers and where it holds a competitive advantage.
These are four "big levers" - legal solutions, global trade management, risk solutions, and global tax, they wrote in a joint letter to shareholders. Those four growth areas represented about 25 per cent of the company's 2015 revenues and grew double digits last year.
"Throughout the turbulent market conditions of recent years, we never doubted the inherent strengths of our business nor did we question the fundamental attractiveness of the markets in which we operate," they wrote. "Having now returned the company to a solid growth footing, our confidence in and commitment to our strategy has only grown stronger. Ours is a company that sits at the intersection of commerce and regulation, ideally positioned to take advantage of global trends disrupting the industries we serve. We are prioritizing investments behind these opportunities."
Technology is transforming the world of work, Thomson and Smith wrote, and the velocity of news in this hyper-competitive world continues to accelerate. "Our customers have never needed us more."
They described 2015 as a milestone year for the company. "Growth is the lifeblood of business and our investments to address shifting customer trends began to bear fruit as the company as a whole saw revenue growth from our existing businesses for the first time since 2011. We met or exceeded each financial metric of our external guidance for the fourth consecutive year, which included the highest level of adjusted earnings per share in our history."
They forecast that 2016 would be a year of continued customer-driven growth.
"We are changing the nature of our customer conversations and they are beginning to see Thomson Reuters not as a traditional information provider of the past, but as a trusted partner who can help solve their deepest challenges of the future," they wrote, adding: "We are working hard to create a more valuable company for you and we truly believe that Thomson Reuters greatest days lie ahead."
The letter to shareholders was part of a filing with the US Securities and Exchange Commission that stated Thomson Reuters is principally owned by Woodbridge, David Thomson's family investment company, with a controlling 59.7 per cent of the company's outstanding common shares.
The filing also disclosed that Smith, CEO since January 2012, made $10.7 million last year. The figure was for his total compensation in 2015 and included salary of $1.55 million plus share-based and option-based awards, an annual incentive plan, pension and other compensation. The figure compared with $9.8 million in 2014.
Thomson Reuters' annual shareholders meeting will be held on 11 May 2016 in Toronto. ■
SOURCE