News
Thomson family again among world's richest billionaires
Tuesday 1 March 2016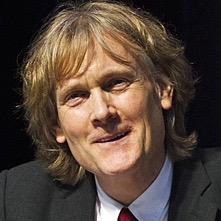 David Thomson (photo), chairman of Thomson Reuters, and his family are worth $23.8 billion, making them the world's 25th richest billionaires, Forbes magazine reported.
The Thomson family's ranking of wealth measured by net worth is unchanged from last year, Forbes said. Their fortune is slightly lower than the $25.5 billion calculated in 2015, however.
The seven grandchildren of the dynasty's founder Roy Thomson, the first Baron Thomson of Fleet, and their families hold a 58 per cent stake in Thomson Reuters through their private investment company Woodbridge. They completed the $17 billion purchase of Reuters in 2008.
The family's other business holdings includes ownership of the Toronto Globe & Mail newspaper.
Thomson, 58, is an art lover who owns pieces by Pablo Picasso and the world's top collection of English romantic painter John Constable.
Forbes said volatile stock markets, cratering oil prices and a stronger dollar led to a dynamic reshuffling of wealth around the globe and a drop in ten-figure fortunes for the first time since 2009.
"For our 30th annual guide to the world's richest, we found 1,810 billionaires, down from a record 1,826 a year ago. Their aggregate net worth was $6.48 trillion, $570 billion less than last year. It was also the first time since 2010 that the average net worth of a billionaire dropped - it is now $3.6 billion, $300 million less than last year.
The wealthiest person on the planet is once again Bill Gates, founder of Microsoft, though his net worth fell by $4.2 billion over the past year to $75 billion. ■
SOURCE