News
Reuters releases mobile game app with US presidential election theme
Wednesday 24 February 2016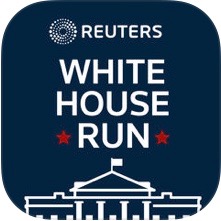 Reuters has released its first game for the iPhone - a US presidential election simulation called White House Run.
Reuters said the game is rooted in a data story. "Users are able to build their own candidate and jump into an election by declaring positions on the issues, as well as test their knowledge of current events. The candidate's electability is determined by actual Reuters/Ipsos polling data, giving users a realistic experience of understanding the role of public opinion in choosing America's next leader. Users will also have access to current Reuters political news and polling results at their fingertips within the app."
Reginald Chua, executive editor, editorial operations, data and innovation, said: "White House Run allows users to engage with Reuters' rich polling data and news in a fresh way. It's a fun opportunity to see how users' own views compare with public opinion, and how well their stances on the issues would fare among the public compared to other White House Run users."
The game rules tell players: "This presidential election race isn't for dummies. Knowledge of world and national events will be tested at press conferences, debates, town halls and even late-night talk shows."
The game is built on the SAP Mobile Platform. SAP is a German multinational software corporation. It sponsors Reuters coverage of the US election campaign [Reuters' US presidential election coverage includes sponsored reports].
Sponsored text reports and news pictures published on reuters.com carried an advisory that stated: "SAP is the sponsor of this content. It was independently created by Reuters' editorial staff and funded in part by SAP, which otherwise has no role in this coverage."
The advisory has now been changed to:
"This article was funded in part by SAP. It was independently created by the Reuters editorial staff. SAP had no editorial involvement in its creation or production." ■
SOURCE