News
Those we lost in 2015
Thursday 31 December 2015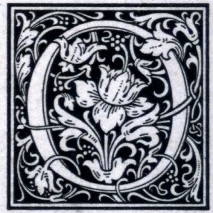 The following Reuters people died in 2015. If you know of someone who has died but is not listed please inform the editor.
Mohsin Ali, 92, former diplomatic editor.
Liam Boyle

, 71, former Father of the National Graphical Association chapel.

Diana Drayton,

87, former administrative assistant to the executive committee.

Peter "Cal" Ebert

, 74, former sub-editor.​

Geoffrey Forster

, 62, former sales and marketing executive, later human resources executive.

David Goddard

, 71, former desk editor.

Maria Golovnina

, 34, journalist.

Khaled al-Hariri,

54, photographer.

David Harding

, former technical manager in development.

Peter Howse, 72, former member of the Stockmaster/Videomaster engineering team.
​​Adrienne Farrell Jackson

, 94, former correspondent.

Jim Jelter, 62, former energy journalist.
Charlotte Klotzman

, 98, former personal assistant.

Janice Lahm, 41, former HR business partner in New York.
Roberto Landucci,

50, journalist.

Larry McQuillan

, 70, former White House correspondent.

Robert Moors

, former senior communications project engineer.

Fred Prouser,

63, former photographer.

Shavkat Rakhmatullayev

, former TV cameraman.

David Roberts

, 66, former marketing director, Asia.

David Wiessler

, 72, former editor.

Brian "Digger" Williams

, 69, former correspondent and editor.