News
Reuters TV, now free, seeks more viewers
Friday 13 November 2015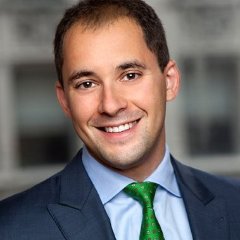 Two months after abandoning its pay model, Reuters TV is going for scale with its personalised video app.
When the service launched in February, it was available only on Apple's iPhone and iPad.
Editor-in-chief Stephen Adler said that the $1.99 per month app was an attempt to break into an untapped revenue stream.
Last week, it arrived on Apple TV. A web-app version will come out next week and will expand to Android by early next year, and to other platforms - Chromecast, Roku, Amazon Fire TV and Xbox - by the middle of 2016. Initially accessible only in the US and UK, Reuters TV will also be available worldwide by the end of the month - as long as those markets have access to the platforms it supports.
Reuters TV started as a subscription-plus-advertising video service. Reuters quickly discovered it is hard to build a large audience when you charge for content.
"It created an extra barrier [to customer adoption]," said Reuters TV managing director Isaac Showman (photo), who declined to say how many paying subscribers Reuters TV has picked up. "We were best served by loosening that barrier, particularly at an early stage."
Reuters TV dropped its paywall in August. It still offers an ad-free subscription version, but Showman said a "significant majority" of users are still opting for the free version.
Reuters is now focused on driving awareness for the video app, which offers users a personalised news broadcast based on a variety of signals, including how much time viewers have to watch content, their location, their past viewing history and recommendations from the Reuters TV editorial team. Generally, Reuters uses these factors to create five- to 30-minute broadcasts packed with short-form news clips.
Starting this week, Reuters is rolling out "Reuters TV for Publishers," a program that allows publishers to embed a five-minute feed of Reuters TV content on their website for free. Publishers can sell adverts against the feed and keep all the revenue, Showman said.
"Every publisher gets the same video, and we guarantee that the content will be up-to-date. It's a great revenue-generating opportunity for them, and for us, it helps drive awareness [of Reuters TV]." ■
SOURCE