News
Thomson Reuters unites forex services in single desktop
Monday 9 November 2015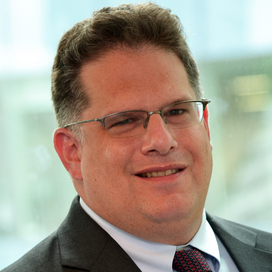 Three years after acquiring FXall, Thomson Reuters has integrated access to all of its foreign exchange trading capabilities and all liquidity pools under a single umbrella dubbed FX Trading.
The aim is to simplify customer access to the industry's largest collective independent pool of forex liquidity from a single point.
"Market volatility, regulatory scrutiny and decreased risk appetite among market participants are all having an impact on FX market liquidity," said Phil Weisberg (photo), global head of FX.
"This is why we want to make it as easy as possible for our clients to find the liquidity they need, have the flexibility to access it efficiently through a choice of venues and order types, and be confident that rigorous standards for behavior are upheld by Thomson Reuters for all users of our platforms. We have had a fantastic response to FX Trading, with thousands of customers in every region already signed up and hundreds more joining each week as we continue to evolve the platform."
The services and capabilities that forex traders will now be able to access through a single point include pre-trade and post-trade settlement tools as well as trading capabilities.
In its latest quarterly financial report, Thomson Reuters noted that foreign exchange revenues were weak, contributing to overall weaker Q3 results.
Based on Thomson Reuters' average daily foreign exchange trading volumes across all of its venues over 12 months ending 30 September, the market's collective average daily trading volume is $367 billion. ■
SOURCE