News
Thomson family buys second tranche of TRI stock in a week
Saturday 19 September 2015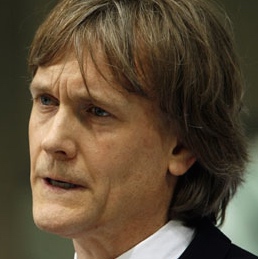 Chairman David Thomson's (photo) family increased its investment in Thomson Reuters with the second purchase of shares in a week.
The Canadian family's investment company Woodbridge, which holds a majority stake in the group, bought 19,000 shares on the Toronto Stock Exchange on Thursday at an average price of C$52.74 each for a total transaction of C$1,002,060.
A week earlier Woodbridge bought 74,400 shares at an average cost of C$52.60 for a total of C$3,913,440.
Thomson Reuters shares closed 0.02 per cent higher at C$52.75 on Friday.
On the New York Stock Exchange, TRI closed 0.17 per cent higher at $39.93. ■
SOURCE