News
Obituary: Larry McQuillan
Sunday 20 September 2015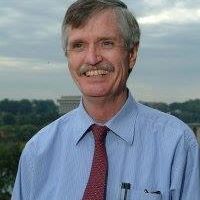 Larry McQuillan (photo), who covered the White House for 25 years as a journalist with Reuters and other news organisations, died on Saturday after a three-year fight against cancer.
He was 70.
Since 2004 he had been director of public affairs at the American Institutes for Research, a behavioural and social science research organisation based in Washington.
McQuillan, who was seldom seen without a jacket and tie, once told of how he was covering President Bill Clinton. The "lid" was on for the day, meaning that journalists covering the White House could safely sign off and go home, and McQuillan was wearing jeans and a t-shirt. Called back into work, he found himself in the Oval Office in jeans. Vowing never again to be caught unprepared, he wore a tie every work day after that.
McQuillan is survived by his wife, Geraldine, a son and two granddaughters.
A wake will be held from 6:00 pm to 8:00 pm on Tuesday at Hines-Rinaldi funeral home, 11800 New Hampshire Avenue, Silver Spring, Maryland. The funeral service will be at 10:00 am on Wednesday at St Andrew Apostle Catholic Church, Silver Spring. ■