News
Reuters to unveil new TV product in November, release to subscribers in January
Saturday 11 October 2014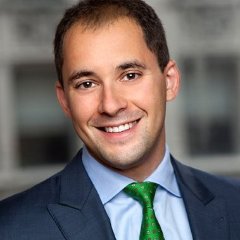 Reuters is working towards a November launch for advertisers and media and a January release to consumers for its latest subscription-only television product. Editorial teams are being prepared for production of Reuters TV.
Isaac Showman (photo), who joined Reuters from The Economist a year ago as the product's managing director, said in an internal blog posting it will be "a forward-thinking video news service that we're building exclusively for connected devices and will launch on iPhones and iPads soon".
Showman told staff that Apple chief Tim Cook was right when he said in a recent television interview that TV "is stuck back in the 70s".
"It's easy to see how TV consumption has changed. Today we expect to be able to watch the content we want, whenever we want, wherever we want and on whatever device we want. TV today is increasingly less about a 40 inch screen in your living room and more about a 5 inch device in your hand," he said.
The traditional TV news format no longer works in an age of social and mobile, Showman said. "24-hour news was founded (and remains centered) upon the insight of using linear broadcast distribution to deliver breaking news. The trouble is that increasingly, we aren't learning about breaking news from TV, and instead turn to notifications on our mobile devices or social networks. If, for instance, a plane crashes in Eastern Europe and you flick to Twitter to see a photo taken by someone who is there, that's a fast, real and authentic news experience. Contrast that to turning on the TV a few hours later (where they may still be calling it 'breaking news') and the image of a studio-based report from London or New York with a photo of what's going on behind them - the exact opposite of the approach of new news organizations that are succeeding with younger viewers...
"So, if you were trying to rebuild TV news, your shopping list would be to:
make it on-demand, because that's how we watch content today

make it up-to-date, because on-demand means old and that doesn't work for news

build it for mobile, the devices we use most and the TVs of tomorrow

pack it with rich authentic editorial, the stuff that engages

deeply embed it within the social fabric of the web."
That's the inspiration for Reuters TV, Showman said.
"Within Reuters TV our flagship product, Reuters Now, creates a new genre of content by delivering a 'lean back' news show that is simultaneously on-demand, up-to-date, relevant to each user and of the length that you choose. This extraordinary innovation means that whenever you press play (even if you are offline) Reuters Now will deliver the most appropriate newscast for you.
"A second service, Feeds, will offer live and recorded coverage of the world's great events, with a twist. Rather than interrupt feeds with commentary, we are providing raw video access to viewers so they can select and focus on the events that matter to them. For viewers who want feedback we're supplementing that experience with something new: an algorithmically generated feed of the best tweets about the event that's taking place. We think it's going to bring a powerful new dimensionality to live events.
"Who would want such a product? We think Reuters TV will appeal to a broad audience of connected consumers who we call the 'Realists' - a savvy, affluent, intelligent and global psychographic. Realists thrive on the ever-accelerating pace of life, recognize the power of visual storytelling, and seek to stay informed without disrupting their busy schedules. For this audience we believe the combination on Reuters TV's utility and editorial approach will be powerful, so we're distinguishing that value by charging a small monthly subscription fee."
Showman said Reuters TV would not compete with Reuters' broadcast clients. "By making the most of our content, we can keep the costs of our services for our clients as low as possible; by innovating we demonstrate our commitment to the medium; and, as an off-shoot of Reuters TV, we are already identifying new products to help our clients make the transition to a connected, on-demand, up-to-date world. And, of course, supporting our broadcast clients (editorially and commercially), which represent a significant business for Reuters, remains a critical priority and enables us to fund new initiatives like the innovation we are achieving with Reuters TV."
He added: "Preparations for Reuters TV's launch are in good sway as we work toward a November launch for advertisers and the media, and a January release to consumers." ■
SOURCE

Reuters