News
Thomson Reuters sells trade publications
Tuesday 7 October 2014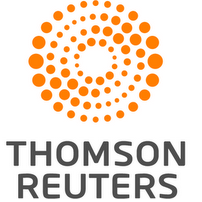 Thomson Reuters has sold a suite of publications and conference organisers that cover the worlds of private equity and venture capital to unlisted information provider UCG. Financial terms were not disclosed.
One of them, Reuters peHUB, an online-only blog with an e-mail newsletter, reported the disposal. The others include Buyouts and Venture Capital Journal, which have print magazine and web components with annual subscriptions of more than $2,000.
It said the group would be known as Buyouts Insider.
Gaithersburg, Maryland-based UCG says on its website it is owned by co-founders Bruce Levenson and Ed Peskovitz as well as CEO Todd Foreman and President Nancy Becker.
"Think of us as the Wall Street Journal, Bloomberg News, CNN or other respected general information providers - only we operate in more targeted and focused business universes," it says.
PeHUB had previously said Bloomberg News could be among interested buyers.
A spokesman for Thomson Reuters, Lemuel Brewster, said in September: "As a matter of business course, Thomson Reuters routinely reviews its business portfolio in line with strategy and client needs." ■
SOURCE