News
Thomson Reuters clients urge more transparency on product price list
Saturday 4 October 2014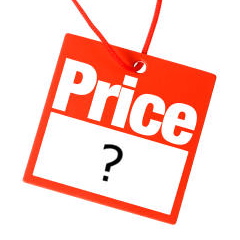 Thomson Reuters will raise prices for dozens of data products and services by up to 10 per cent on 1 January 2015. Legacy products and services and contracts agreed at a discount to the current list price are among those affected.
Waters Technology's Inside Market Data, a UK-based website that monitors financial industry data vendors, said some end-users want more transparency around the group's price list.
In a letter sent recently to clients informing them of the changes, Thomson Reuters said that "where pricing of products and services is currently at a discount to the 2014 list price an increase of up to 10 percent of list price will apply." Fees for media products will grow by up to four per cent.
Aside from the certain specified products, prices will generally rise by three per cent next year, excepting products sold in Africa which will see increases of five per cent, and in South Africa which will rise by six per cent.
Prices of 30 other products including various versions of Dealing will not rise.
A Thomson Reuters spokesperson said the annual price adjustment was "well understood and anticipated" by customers and part of the company's "standard operating rhythm". "It enables us to provide ongoing enhancements to products and services with a modest, predictable price increase."
A market data manager at one European asset manager said that while data consumers expect these standard increases, they want more transparency in the standard list price for each product, rather than just a blanket percentage increase - in particular when the vendor applies increases to discounted products.
"There is a lot of disgruntlement in the industry because you don't know what price you're paying - there are only percentages," the source said. "If you walk into a hotel and say 'Please show me your tariff,' they show you the tariff."
A data executive at a US asset manager said obtaining a transparent price list was "like pulling teeth," because each firm negotiated different rates, adding that firms subject to the higher increases were probably tied into products that they would not replace until the vendor retired them.
But the head of market data at a European bank said his firm did not pay too much attention to these standard notifications because it negotiates all prices directly with Thomson Reuters. "I actually expect a cost reduction next year on most services as Thomson Reuters is fighting to keep their footprint on all services, and competitors are more aggressive than ever before," the bank officer said. ■
SOURCE