News
Peter Humphrey, ex-Reuters journalist, charged in China
Monday 14 July 2014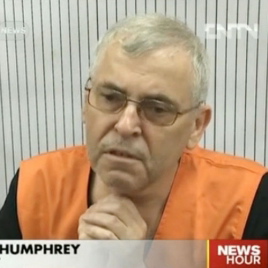 Peter Humphrey, a former Reuters correspondent, and his wife were charged by prosecutors in China following an investigation into work they did for drugmaker GlaxoSmithKline.
China's official Xinhua news agency said the case against Humphrey (photo), who is British, and his American wife Yu Yingzeng has been formally lodged with the Shanghai Number One Intermediate People's Court for trial. They were detained in Shanghai on 10 July 2013 and have been accused of illegally obtaining private information.
Humphrey has worked as a risk management specialist and corporate detective for 14 years.​ He was a Reuters correspondent in Asia, Eastern Europe and the Balkans in the 1980s and 1990s.
Two family friends with knowledge of the matter told Reuters this month that the couple's trial is set for 7 August and will be closed to the public.
ChinaWhys, a risk consultancy run by the couple, was employed by GSK in April 2013 to investigate an ex-employee suspected of sending anonymous e-mails, including the circulation of an intimate video of former GSK China head Mark Reilly with his girlfriend, as well as e-mails containing allegations of widespread bribery at the British drugmaker.
In a eight-minute news report aired on Monday by state-run China Central Television (CCTV), Humphrey said that he and his wife deeply regretted breaking any Chinese law. He added ChinaWhys would not have worked with GSK if the drugmaker had informed him about the full details of the whistleblower e-mails.
"It was certainly not our intention to violate Chinese law," Humphrey, wearing an orange vest over his clothes, said in the interview, which the state broadcaster said was conducted a few days ago in a Shanghai police station.
Humphrey's apology reiterated a similar statement he made to CCTV last August. ■
SOURCE