News
Reuters tightens pictures, video and text coordination
Friday 4 July 2014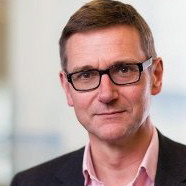 Reuters will coordinate its pictures, video and text ever more closely and treat them all as key elements of any coverage plan, editor-in-chief Stephen Adler said.
Announcing an organisational change to tighten coordination, he said: "Our visuals teams make an enormous contribution every day to Reuters news coverage world-wide, and they stand at the heart of our thriving news agency business."
John Pullman (photo), global editor of Reuters video news, has been appointed to the new role of global head of video and pictures, an expansion of his role to include the pictures team. The change brings both of Reuters' visual teams into the same organisational structure, reporting to managing editor Paul Ingrassia in London. Reinhard Krause will continue to run Reuters' pictures organisation and will now report to Pullman.
Pullman joined Reuters in 2010. Previously, he was with ITN and Al-Jazeera English. ■