News
Thomson Reuters CEO James Smith joins Pfizer board
Thursday 26 June 2014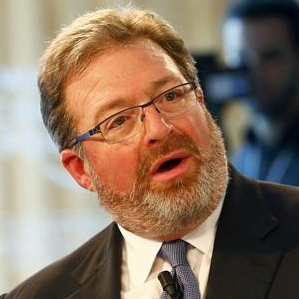 Thomson Reuters president and chief executive James Smith joined the board of US pharmaceutical giant Pfizer.
Pfizer said Smith, 54, had been elected to its board of directors with immediate effect. He was also appointed to the corporate governance and science and technology committees of the New York-based firm's board.
"We are pleased to have Jim Smith join Pfizer's Board of Directors. He brings leadership and operational and international business experience to Pfizer's Board, and will be an excellent asset to the company," said Ian Read, Pfizer's chairman and CEO. "The addition of Jim to our Board helps ensure that Pfizer will continue to benefit from a breadth and variety of experience."
Pfizer recently offered $100 billion to buy rival AstraZeneca, a bid rejected by the British company as too low. Had it been successful, the takeover would have made Pfizer the world's largest drug company.
Smith, 54, is a member of the International Business Council of the World Economic Forum and the board of directors of the Brazil-U.S. Business Council. He also serves on the international advisory boards of British American Business and the Atlantic Council. ■
SOURCE