News
US union prepares for new Reuters contract talks
Wednesday 25 June 2014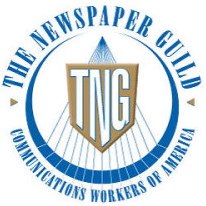 Newspaper Guild members approved proposals for the next US contract at Reuters and the union said it hoped for productive discussion but was prepared for a fight.
The Guild said its members across the United States approved the bargaining committee's recommended proposals unanimously last week. "The proposals reflect members' concerns as reflected in the results of the member survey, to which more than two-thirds of you responded," it announced.
Meetings were held in New York on 18 June and in Washington on 19 June.
"You told us you're concerned primarily about three major issues: job security after years of PIPs [personal improvement plans], discipline and buyouts; good health care coverage for you and your families; and fair compensation for an ever-increasing workload," the union told its members.
Negotiations are scheduled to begin on 1 July in New York. ■