News
Reuters hires another new editor for top news team
Thursday 26 June 2014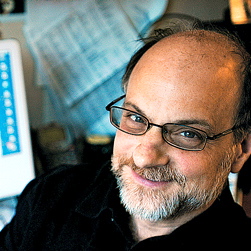 Hank Gilman, an award-winning US business editor, will join Reuters' top news team in New York in early September.
He has recently been contributing editor at Inc. Previously he was deputy managing editor for half of the 16 years he spent at Fortune magazine.
In 2011, while at Fortune, Gilman (photo) won the Loeb Foundation's Lawrence Minard Award which is conferred on an editor who is considered the quintessential "writer's editor". Before joining Fortune he was business editor at Newsweek, an assistant business editor at The Boston Globe and a reporter at The Wall Street Journal.
Gilman is the author of "You Can't Fire Everyone: And Other Lessons from an Accidental Manager", a management memoir.
Martin Howell, top news editor and deputy editor, Americas, said he would bring immense experience and talent to the top news team. "He will specialize on some of our biggest initiative stories - working in particular with new Companies Editor Eric Effron and Finance Editor Paritosh Bansal to take our corporate coverage to new levels." ■
SOURCE

Reuters