News
Analysts say Hold Thomson Reuters shares
Tuesday 17 June 2014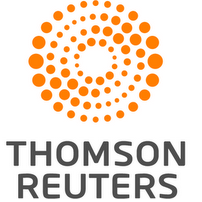 Thomson Reuters shares have received a consensus rating of Hold from the 14 brokerages that cover the company.
One research analyst rates the stock Sell, seven say Hold and six say Buy.
The average 12-month target price among brokers that have covered the stock in the last year is $38.57.
TRI has been the subject of a number of recent research reports. Price targets for the stock range from $34.00 (Deutsche Bank, JPMorgan Chase and Piper Jaffray) to $44.00 (TD Securities).
The firm's shares traded on the New York Stock Exchange were 0.62 per cent higher at $35.66 on Tuesday. Their range over the past 12 months is $31.38-$38.73.
Shares traded on the Toronto Stock Exchange were 0.83 per cent higher at C$38.75. Their 12-month range is C$33.08-C$42.10. ■
SOURCE