News
Talk of Stephen Adler's exit revived in London
Friday 7 February 2014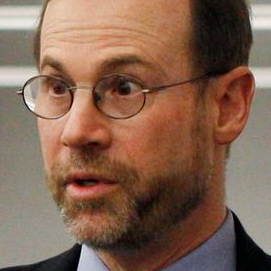 Renewed speculation that Reuters editor-in-chief Stephen Adler, pictured, could be on the move has surfaced in London. It would be part of a back-to-basics move by chief executive Andrew Rashbass to better serve investment banking and broking clients, the Evening Standard reported.
"Hired last May from the Economist Group to fill a new role created above Adler, Rashbass has adopted the mantra 'no time, no money', imposing a 5% staff cut and chopping Next, Reuters' consumer-facing website that had been in the works for two years," the daily newspaper's City Spy columnist said.
"Now he wants to get back to basics by better serving the company's investment banking and broking clients. That means fewer of the long-winded articles favoured by Adler – the former Business Week supremo, Wall Street Journal investigative editor and one of ex-Thomson Reuters boss Tom Glocer's last senior hires – which have proved to be of limited use to baffled traders."
The possibility that Adler could face the axe in Rashbass's drive for profit was first raised by the New York Post last September.
It noted that it had been 20 months since Glocer was forced out as CEO, being replaced by Smith, who has close ties to the Thomson family.
News that Rashbass, who joined in July, had quickly pulled the plug on the multi-million-dollar Next project suggested there was still unhappiness on the part of the Thomson family with the pace of the turnaround, it said. Next had been touted as a replacement for Reuters.com but failed to meet its deadlines or budgets.
A Reuters spokeswoman insisted at the time that the move to shut down Next did not impact Adler's role whatsoever. ■
SOURCE