News
Reuters' first 'op-ed' editor jumps ship
Friday 31 January 2014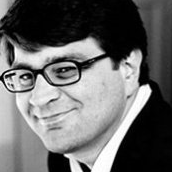 Another of the high-profile editors who joined Reuters in a hiring spree aimed at raising the agency's commentary profile three years ago is leaving.
James Ledbetter (photo), Reuters' first 'op-ed' editor, is to become editor of Inc. magazine and website. Previously at Slate, Time, and The Industry Standard, he will report to Inc's president and editor-in-chief Eric Schurenberg.
"With the decision that was made to not pursue Reuters Next, it kind of follows from that that the commitment to doing the opinion I was doing was probably not going to grow, so the job should stay the same," Ledbetter said. "But honestly, the opportunity to work with Eric Schurenberg was just too good to pass up under any circumstances."
Two years of multi-million dollar development work on Reuters Next, planned successor to Reuters.com, was halted last September in a cost-saving measure by Andrew Rashbass, Reuters chief executive.
A Reuters spokesman told AdWeek the company plans to replace Ledbetter. ■
SOURCE

AdWeek